Featured Entries
Know a good UD website or resource?
The Accessible Virtual Community
Schools and Education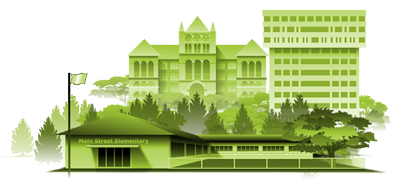 Universal Design for Education (UDE) and Universal Design for Learning (UDL) are two commonly used titles that are both concerned with increasing accessibility within the realm of education. UDE has a broader scope, such as campus life, which includes much more than the instruction and learning. Educational institutions from nursery school to graduate school have commonalities in terms of need for policies, philosophies, initiatives, best practices etc. Check out this section of the website for strategies and research related to the accessibility of schools and education. For more resources related specifically to the realm of Universal Design in Higher Education, please visit the ACCESS-ed website or visit our Search Page.