Featured Entries
Know a good UD website or resource?
The Accessible Virtual Community
Media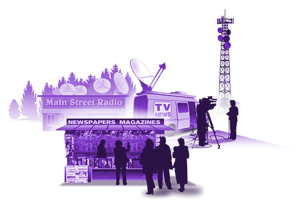 Media and electronics are being developed and marketed at an amazingly fast pace in our society. How do people with disabilities access new technologies? How can these new technologies be used to enhance accessibility? Is captioning universal design? Universal design of some of the newer technologies, such as Second Life and podcasting, requires overcoming some unique challenges. Here are some key resources. To search for more related information, you can go to our Search Page.