Featured Entries
Know a good UD website or resource?
The Accessible Virtual Community
Homes and Lodging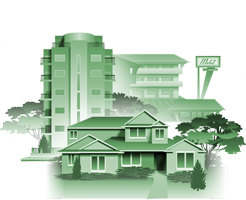 Accessible solutions for homes, human centered design, and assistive technology are only some of the considerations for homes and residences. The American Association for Retired Persons (AARP) and many other organizations that serve our 'older' population are actively involved in improving homes to allow people to live independently in their own residence for as long as possible. In addition to these key resources, you can search for more related information on our Search Page.